Girls High School Bible Study
Every Tuesday, from 09/14/2021 to 11/16/2021, 6:30 PM - 8:00 PM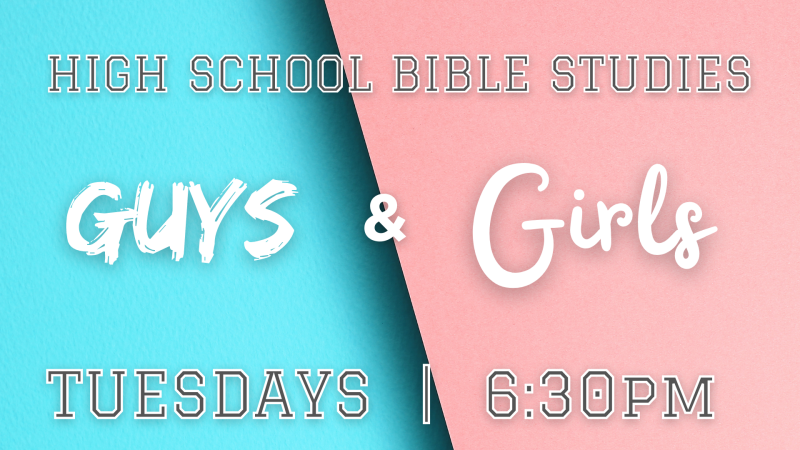 Hello ladies! I hope you can join us this fall, for the first part of a study through 1 Corinthians. God's word is alive and active, and we have the honor of having access to it. Join us this fall as we look deeply into: sexual integrity, division, spiritual gifts, our roles as women, the resurrection, and much more. If we don't look to the Lord and His word for answers, the world will quickly fill in the gaps for us (insert sounding alarm!).
When: Tuesdays, beginning 9/14, from 6:30-8:00pm
Where: Tanner's house: 12107 Prince Philip Pl., 23838
PLEASE RSVP to 757-541-4327 (Megan Tanner) if you plan to commit.
I'm praying for you all, and hope to see you!!!