The Gathering - Studentz Christmas Party
Sunday, December 12, 2021, 5:00 PM - 6:30 PM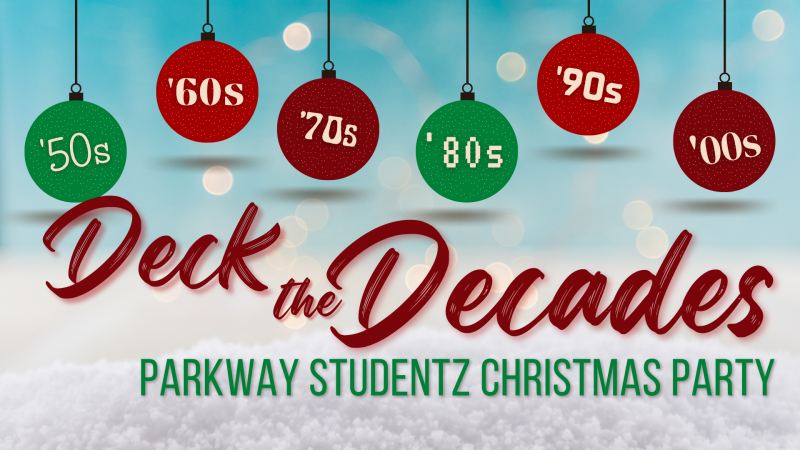 Join us for one of the most awesome events of the year! We'll enjoy a fun and festive time as we "Deck the Decades."
Come "decked out" in Christmas swag from your favorite decade. Bring on the tacky sweaters, crazy hair, and more as you represent your favorite decade!
We'll have dinner, worship, and a special message - and a Silent Disco: Great Christmas Sing-A-Long! It's going to be an awesome evening!
Cost is $10 per person, and includes dinner from Vinny's and headphones for the Sing-A-Long.
Register Below.