Kidz Artz
Every Tuesday, from 11/30/2021 to 12/14/2021, 6:30 PM - 8:00 PM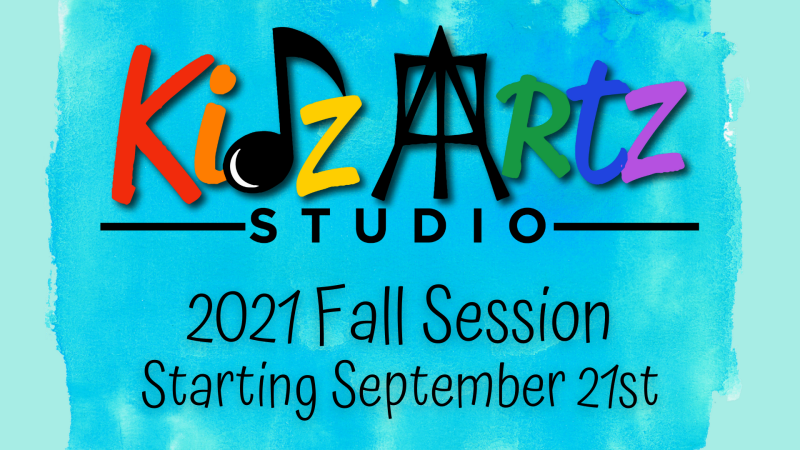 We are excited to bring back Kidz Artz Studio for another semester. Children can choose one of two tracks, Performing Arts and Visual Arts.
Offerings are for grades 3-6

Sessions are Tuesdays from 6:30-8:00pm, September 21st - December 14th (no session on 11/23)

Price is $100 per child for the session.
Each additional sibling will be $90. Use code SIBLING when registering additional children in either track.

Tracks have separate registration forms, so be sure to click on the correct form for each child.
TRACK DESCRIPTIONS AND REGISTRATION:
PERFORMING ARTS: (20 spaces available)
We will introduce students to the different types/tracks of performing arts, focusing on theater and music. Beginning elements of theater (such as where to stand on stage, dealing with nerves, how to present themselves during a performance, where to focus, etc.) will progress into how to prepare for an audition, memorization techniques, muscle memory, and culminate in a performance. With regards to music, the topics covered will include proper singing posture, breathing, and different vocal styles (pop, musical theater, opera, classical, jazz), and techniques of how to perform those styles.
CLICK HERE TO REGISTER FOR PERFORMING ARTS.

VISUAL ARTS: (15 spaces available)
The theme for this fall semester's Visual Art track will explore the art movement from the 1950s to1960s known as "pop-art". Students will learn how pop-artists were changing the narrative and perception of art by using popular cultural sources for inspiration from advertisements, music, movies, and comics. Students will then create projects that employ pop-art techniques like printmaking, collage, sculpture, and designing their own logo through a Christian perspective. Students will be prompted to think about how popular culture's communicated messages contrast to who they are in Christ and how to be mindful consumers of media and art. Students' artworks will culminate in a gallery show at the end of the semester.
CLICK HERE TO REGISTER FOR VISUAL ARTS.