CYP Museum of Bible Trip - CANCELLED
Sunday, August 08, 2021, 8:00 AM - 4:00 PM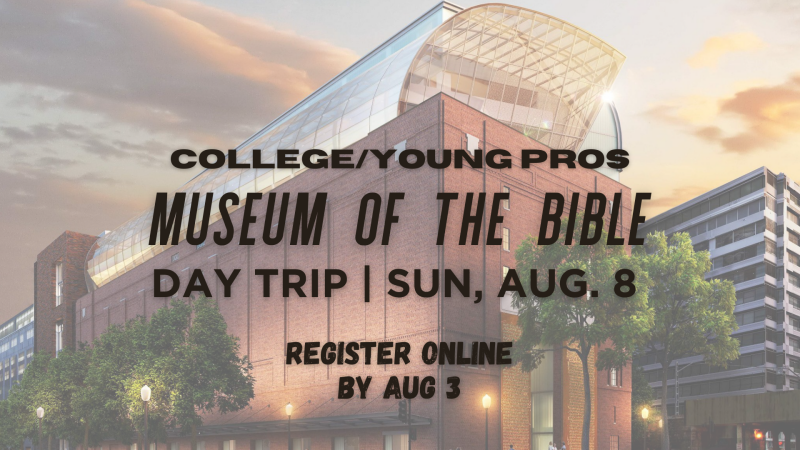 This event has been cancelled and refunds will be issued to the ones who have paid.
CYP - We'll meet at Parkway and carpool to the Museum of the Bible in Washington, D.C. for a day of fellowship and fun.
Cost - $25 (includes admission, gas, and parking fee)
Food is a seperate cost. We'll eat at a near by restaurant for lunch.