Scaremare
Friday, October 14, 2022, 4:00 PM - 10:00 PM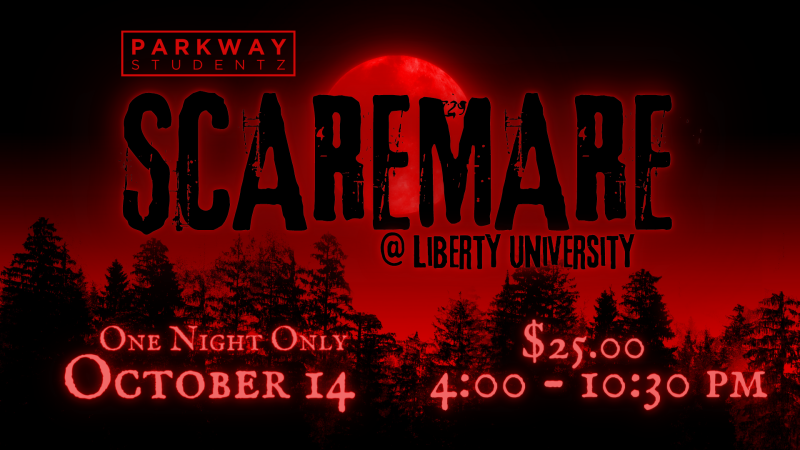 Scaremare is back in 2022!
Scaremare is a creative ministry of Liberty University that presents fun-house rooms, scenes of death, terror, and fright in order to confront people with the question "what happens after I die?" After the experience, the gospel is presented in a clear way and people have an opportunity to respond to it's life-changing message. Scaremare has been running for over 40 years and have seen thousands come to faith in Christ!
$25 includes transportation and admission into Scaremare.
**Bring additional money for dinner at the Food Court in the local mall in Lynchburg.**
Registration is closed.